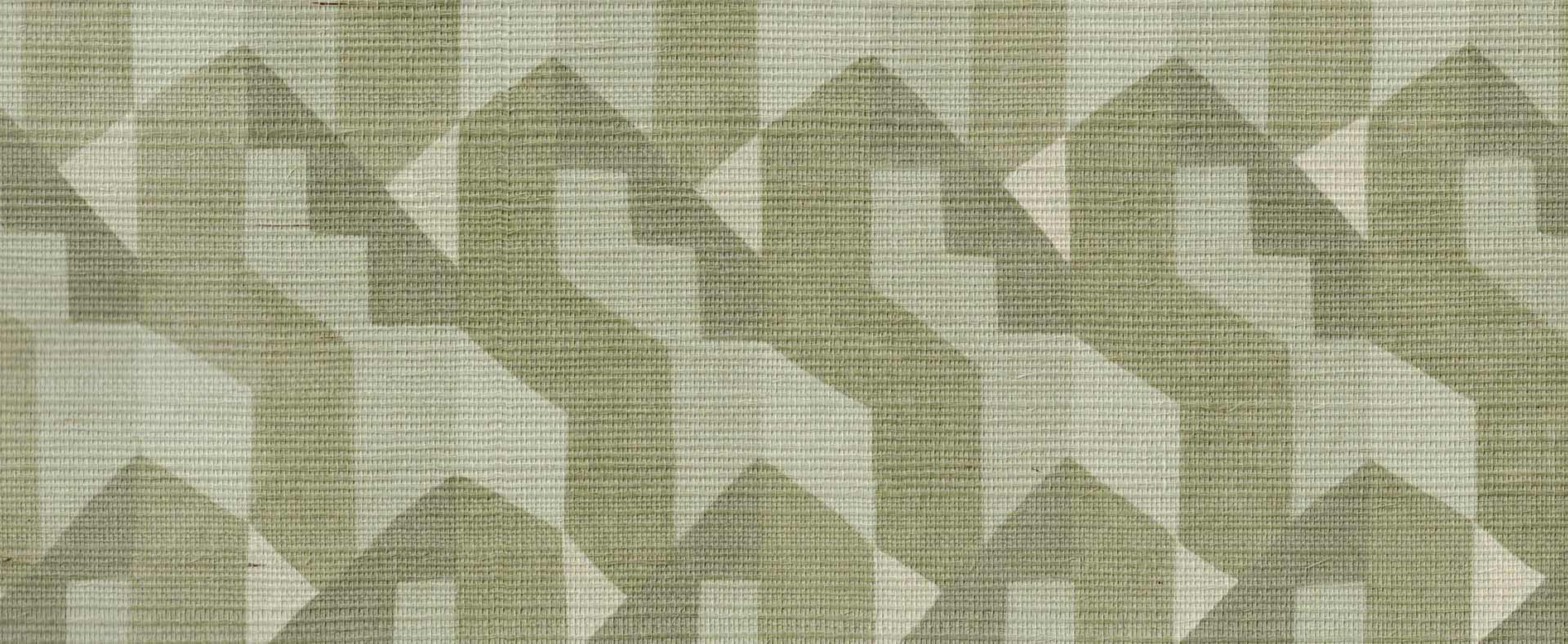 Modern patterns with an artistic sensibility
Each pattern begins with sketches and drawings, taking our inspiration and interpreting it into geometric forms. The designs are then painted using gouache, an opaque water-based paint used in traditional textile designs, or printed with a linocut block. In order to preserve the brush strokes and details in the patterns, our designs are digitally printed.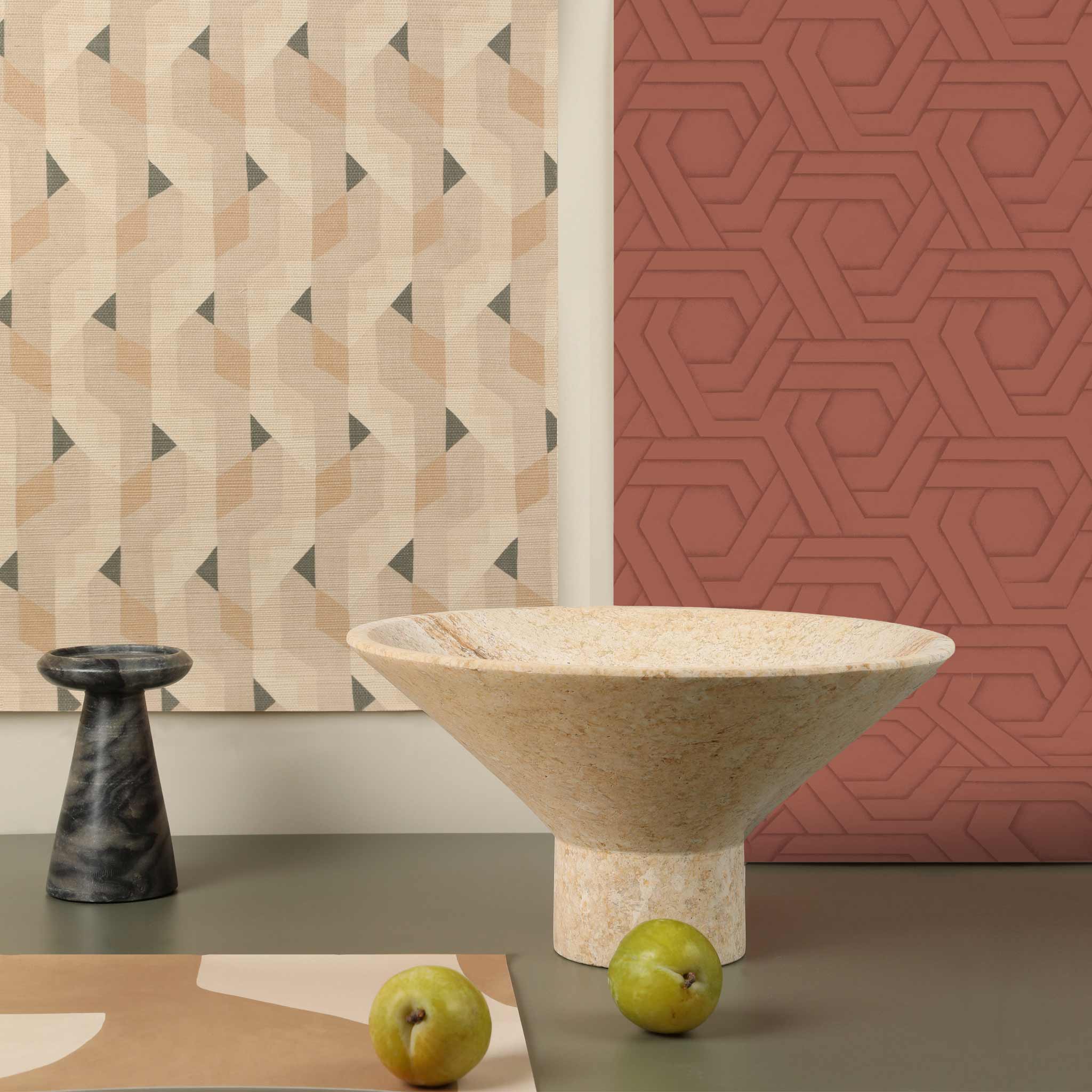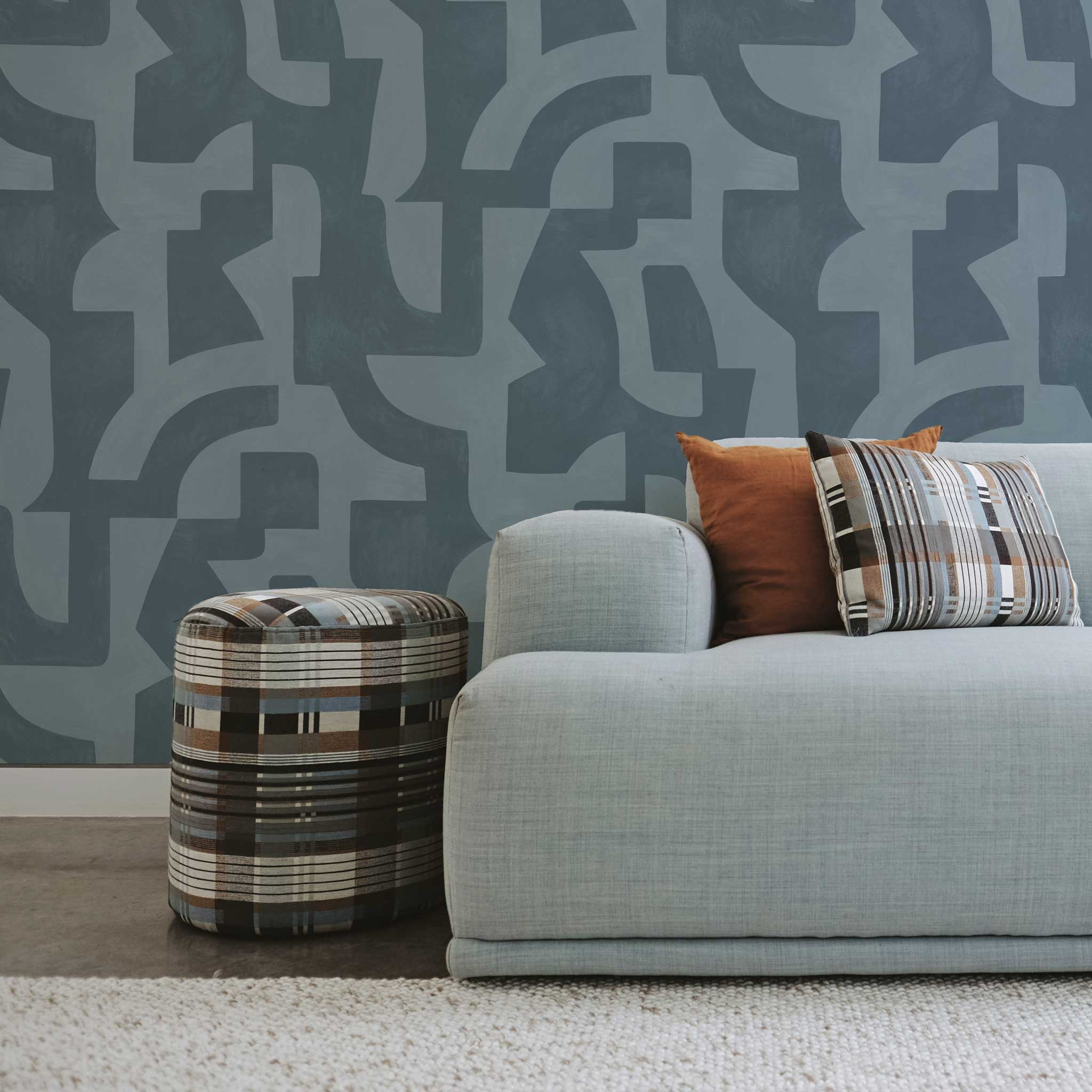 Digital printing uses less ink, paper and chemical waste than traditional printing methods. The water-based inks are certified for low VOC emissions, and the paper is certified by the Forest Stewardship Council (FSC) that source only from sustainably managed forests. Our wallpaper is printed with earth friendly inks and is packaged to reduce waste.
At Habita, we are mindful of the desire that we all have – to live in a beautiful, safe and comforting space. We donate 5% of profits to Foundation Communities, a local nonprofit that provides affordable, attractive homes and free on-site support services for thousands of families, veterans, seniors and individuals with disabilities.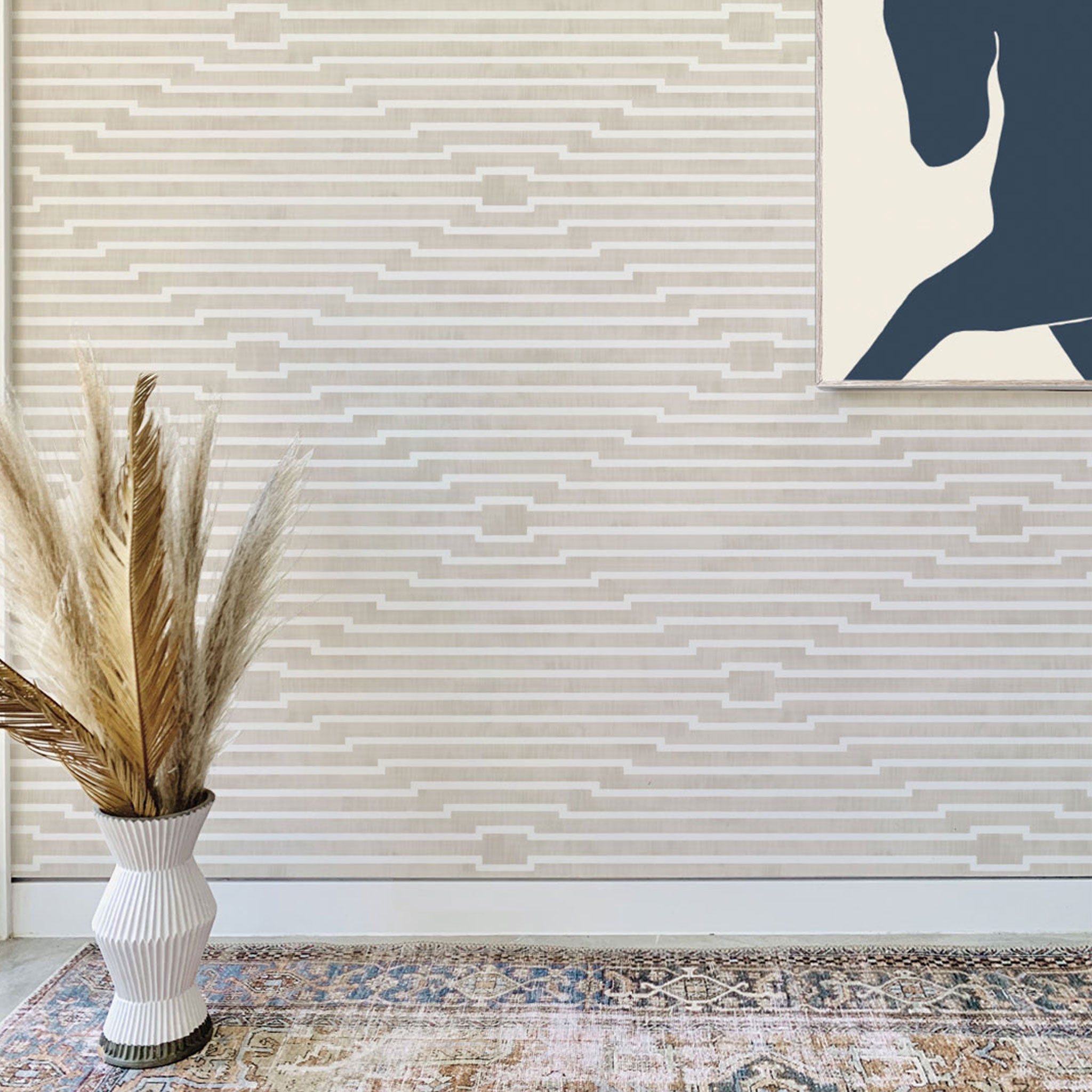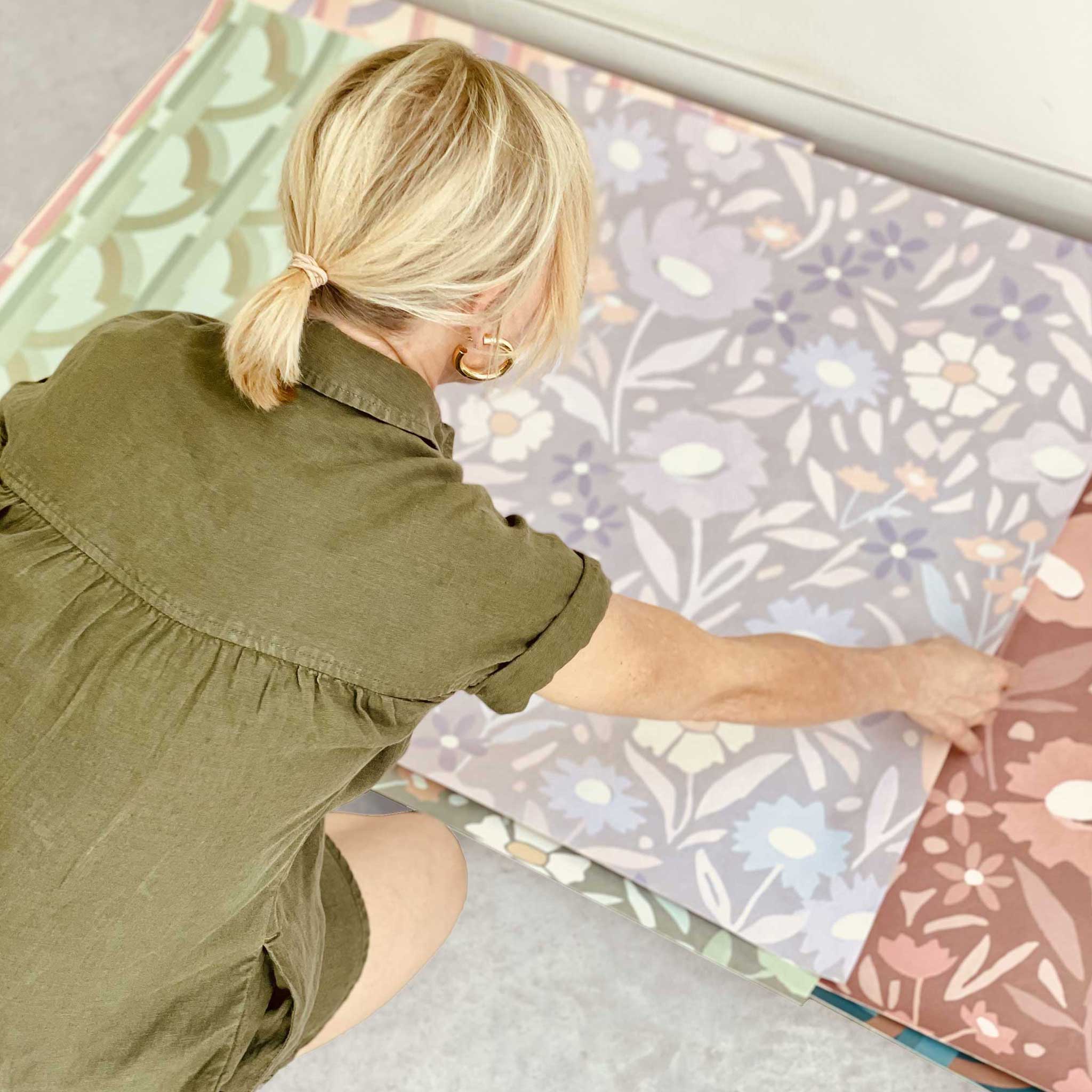 ABOUT EMILY
Habita is a wallpaper studio created by Emily Wong, a textile and graphic designer based in Austin. Combining texture and light from her gouache paintings with a graphic sensibility, she creates patterns that bring warmth and artistry to modern homes. When she is not working, Emily enjoys spending time and traveling with her husband and two girls, as well as cooking, running, reading, and tending to her many plants.